Media Highlights
Business & Latin Media Entertainment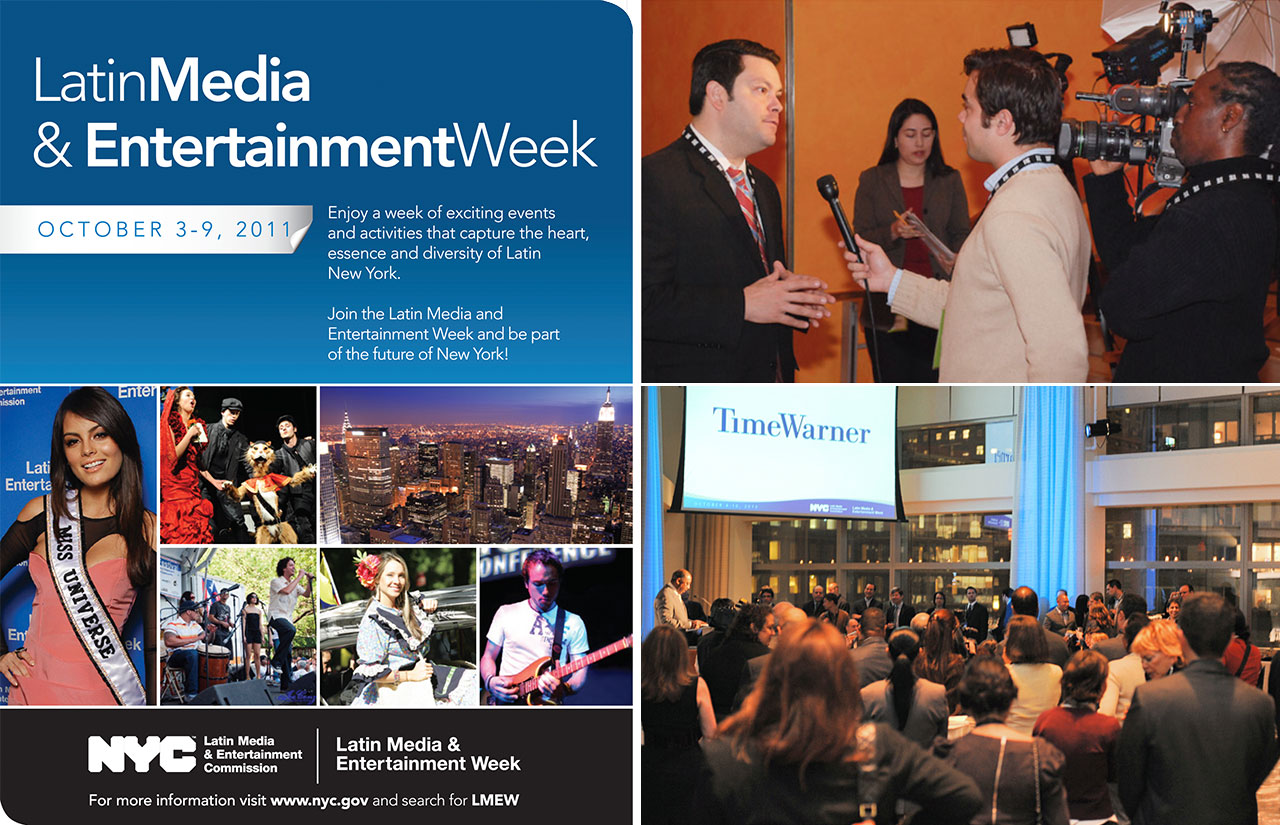 Accomplishments
---
Developed and created the first-ever annual Latin Media and Entertainment Week.
Combined number of participants exceeded 300,000 annually.
Over 100 million annual economic impact to the city.
Relaunched website and rebranded.
Increased partnerships from three to 23.
Over 50 million media impressions the first year and over 80 the following year.
---
BronxNet Open Interview
Interview with Carlos Manzano: Goals of the LMEC
Video Length: 8:48
LatinVision Conference 2008
LatinVision Media Convergence Conference 2008
Video Length: 8:28
Presenting Proclamation
Latino Film Festival Week
Video Length: 2:16